MainStage 3.2.4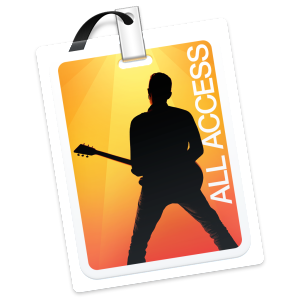 MainStage 3.2.4 includes the following changes. Learn more about MainStage.
New Features/Enhancements
Arturia Keylab 25, 49 and 88 keyboards are now automatically detected and configured for Smart Controls in MainStage.
The Learn button for setting the note range for a layer now automatically disengages after a MIDI event is received.
Stability/Reliability
Includes several stability and reliability fixes, including but not limited to:
MainStage no longer freezes when adding an output to certain multi output Audio Unit plug-ins when running in German.
MainStage no longer quits unexpectedly when a stereo plug-in is inserted on a mono channel strip.
Performance
The channel strip library now opens more quickly.
Sending Expression CC messages to an EXS channel no longer sometimes causes crackles.
Mixer
The plug-in in the lowest slot is no longer removed when inserting a plug-in at the top of a single selected channel strip.
Control Surface/Hardware Support
M-Audio Oxygen 25 Mark IV, Oxygen 49 Mark IV and Axiom 25 2nd Gen keyboards now work as expected with MainStage.
Nektar Panorama control surfaces again work as expected with MainStage.
Patch changes now work reliably from all keyboards and controllers auto-configured by MainStage.
The transport buttons on AKAI MPK25/49/88 controllers now work as expected.
Screen controls with the Send Value To option enabled again respond smoothly to input from rotary encoders.
General
Quick Help now works in plug-in headers.
Patches saved in MainStage 3.2.2 that include external instruments now load correctly.
The Waveform object now reliably shows the waveform when a saved concert is reloaded.
Audio routings are properly preserved when using certain multi output Audio Unit plug-ins when running in German.
Channel strip meters in the mixer now reliably show correct levels after they have been switched from mono to stereo.
Routing stereo channels to mono outputs no longer forces post pan and post fader sends to be mono.
The CPU and memory meters now remain visible and functional in full screen mode.
Concert level Aux channel strips deleted from a concert no longer sometimes come back when the concert is reopened.
Mappings in which one control is mapped to multiple actions are now reliably maintained when a saved concert is reopened.
The display for IR waveforms in Space Designer now updates immediately when loading a preset or reversing an IR.
The level meter screen control now shows red when receiving full level signal.